So my kids, house, job, etc has sucked the life out of me literally and I'm finding it hard to function right now... so instead of giving you a whole post about what pisses me off, I decided to join a link up!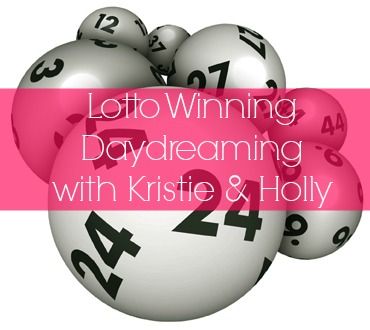 So here's what I'm thinking... it's going to be one of the BIG ones like hundreds of millions so i don't have to worry about math and shit since you'll lose half after taxes.
First, I'm taking the lump sum. I don't want to risk something happening to me and my family losing out on the rest... lump sum all the way.
Second I would take one million for each kid right away and put that in a bank account with lots of interest earned and they can't touch it until they are like 30 because they are my spawn and they will spend that shit on stupid things at Target if I don't stop them.
I will then building my dream Southern Living Home.
And then I'm going to build one for each family member(see "family members below) on my property because I'm going to have like 100 acres and it'll be a compound!
I will buy each family member a car of their choosing (My parents, chris's parents, brothers, and sister-in-law)
I will pay off all college loans for family and pay for any future schooling they want.
I will then get a trainer and chef to help me lose weight for my up coming shopping spree in New York
Oh and I"m going to hire a shoe maker to make sure all my Louboutins never lose their red sole
I'm going to give lost of Moola to the church and charities
AND i'm going to give my BFFs like at least $10k (chris might then feel obligated to do the same and he's got WAY more BFFs then me. I'm also going to give me Co-worker friend a shit ton so she can quit this crap and enjoy her life!
Oh and then I'm going to go on vacation for like a year (because my house/compound is going to take forever to build) and visit every where in the world I've been wanting or maybe even not wanting to see.
Then I'll start a charity of my choosing and work that the rest of my life~
What will you do?