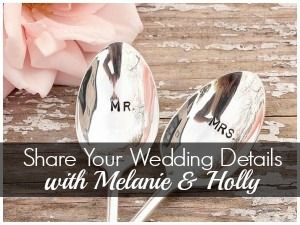 Doesn't this seem like tons of fun?!?!? Especially since my brother-in-law just got engaged!?!?!? So here's my wedding!
It was October 21, 2006 at the Rod N Reel at the Chesapeake Beach Hotel and Spa.
We chose that location because I didn't want to get married back home and because the water held a special meaning for us. We also loved that we could get crabs (hello Maryland) and there was a hotel attached for our heavily drinking friends!
We had a fall wedding, because EVERYONE was doing spring and I wanted to be different!
I had ALL my best friends/drinking buddies from college
First dance was When I Say I Do by Clint Black.
We honeymooned in Ocho Rio, Jamaica!!! Sandals resorts (totally would do a million more times!!)
What would I have changed? A few details that could only be helped with Pintrest!
A few member of my wedding party...
I would have actually TRIED to lose weight.
I would have gotten the dress of my dreams
I wouldn't have gone to the hotel salon for my hair and make-up
This is my jump suit that was ALL the rage at the time... by butt says "lucky Chris"
We had a VERY large wedding party. We were just out of college AND Chris was really close with all of his childhood friends so we included them all! (there was also a ring bearer missing from this pic)
My parents looked amazing, especially my Mom!
The Church was awesome, we just happened upon it and it was beautiful!
Time to party!
I did a fall wedding theme. My Mom and I sewed about 19 of these tablecloths for the reception. My Dad tied all those napkin bows. You can't see the table number that I made and the gourmet apples that we made aren't on this table either... but it was AWESOME!
Chris was not happy about me with the cake but well... I wanted a cake fight and I got it!
It's fair to say my friends had a great time!
A little clogging was done
We just got down!
Even Mimme!
All my NC State girls!
My Dad with his sisters
Chris's only request for the wedding was open bar and no pink... preview to our marriage?
It was a perfect day and is still talked about to this day as the best party ever! YEA!