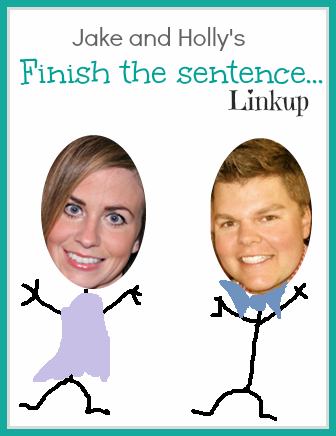 1. People always tell me.... That I'm really blunt
2. In the movie based on my life... I would come across as WAY more Mary Poppins and way less of a life time movie
3. Typically, I end up regretting.... drinking too much
4. I always ask to leave off the....mustard... that shit covers the taste of all the good stuff, like Mayo
5. Kim and Kanye really... need to be sterilized
6. My Parents always reminded me... That my actions reflect on them... that and have a buddy
7. Every single day I..... poop
8. This one time in College... I had to go to the hospital because of a bad reaction to NAIR... yeah i wasn't wearing short shorts for a while
9. My grossest habit is... I like to pick at my hair like a monkey and get the build up out of it like fleas
10. My latest white lie was... how much I spent on something... until the CC statement came in... AHH LIES I TELL YOU
11. I know all the words to... I Like Big Butts and I CANNOT LIE. Those other brothers can deny, when a girl walks in with an itty bitty waist and a round thing in your face you get sprung. Let me roll up... Yeah it was my theme song!
12. When I grow up... I want to sleep in! And possibly trade in my Swager Wagon for something a little cooler.
13. Sexy time is... always on my mind until i get home and cook dinner and things put together and get snotted on and food thrown on and then a dog farts on me and I'm over it all and just want to sleep
14. I will never, ever... throw my kids under a bus. A literal one that is... they can take the rap for me any time... they're cute, they can handle it.
15. I think it's hilarious... when people do things i would normally do, before I do them so they look dumb and save me from myself~
Thanks Holly and Jake for the fun Link up! I can't wait to read everyone's answers!