So i did it, i joined an actual meeting. A, I have to go in and weigh myself in front of someone else and i can't fudge a few pounds kind of meeting. WHAT?! But I thought we took 2lbs off for clothes?!! NO??
So my official weight (even though my scale makes me 3lbs lighter!) is 174.2. So for the sake of losing this weight we'll go with THEM. Even though i don't like THEM! I mean I'm paying THEM, they could at least give me a few pounds right? No, that's not what this is about, I KNOW!
So what did I learn this week? Not a whole lot EXCEPT weight watchers has an app where it will scan a barcode for you and tell you how many points it's worth! WHAT?!?! LOVES! I feel so high tech! So if i want to know what a point value is in the g-store i don't have to punch in all the info i just SCAN! Amazingballs!
As a reward for going to the meeting I decided to buy myself a new workout t-shirt (shh don't tell Chris)...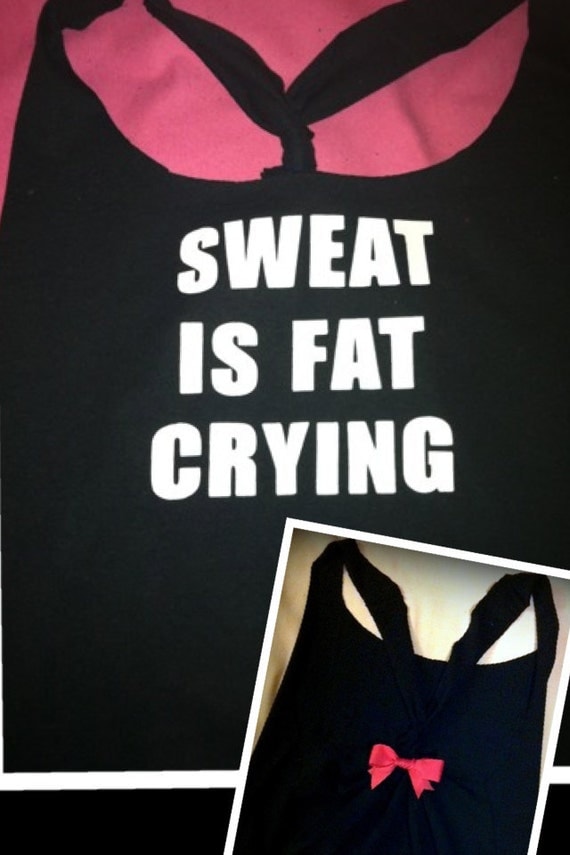 Hot right?!?! I'm in love! I'm TOTALLY into tanks too because i'm turning into a sweat machine! So if I could get a few more of these I might do a little happy dance! And OMG the bow! DIED!
So here's to my 40lb weight loss journey! Damn that's more than my toddler weights, ouch!