So many of my Fellow Bumpers are wondering where to get cute fall finds that are rustically cute... so i'm compiling a grouping of items that i think everyone would enjoy!
First you need jeans... This will all depend on what your shape is... if you prefer a full panel (like me) or an under belly fit, etc. It doesn't matter what style you get (skinny, boot cut) as long as you have some jeans that make you feel good... I even found an awesome pair at Ross for $12 and a great pair at Kohl's for $25 (half off!).
Lets talk tops:
This is my most recent FAVORITE find:
This goody is at motherhood for $34.98... now while a little more then us thrifty spenders want to spend it was a GREAT buy! I get so many compliments on it every time i wear it. and think of the layering possibilities: cute sweater coat, big fluffy scarf, awesome boots... it's endless!
I'm also a fan of this top from Motherhood for $24.98. It's a bit thin so always wear a cami under it... but it's very versatile! It looks GREAT with work pants and pearls and also great with jeans, chunk topaz jewelry and a sweater!
This top at Motherhood is on sale for $14.99 and is a GREAT casual fall day in the woods, or dress it up and layer it with a great sweater or bright long scarf!
now i'm waiting on this gem to go on sale since it clocks in at $39.98. But it's the essence of Comfort Chic! Keep it classic and simple with some sliver balls in your ears or spice it up with some great turquoise bracelets/rings/earrings!
Now i know you're wondering WHAT CAN I LAYER WITH??? here's a great find from Old Navy for $19.50! It comes in a few other colors (sadly none that scream FALL at ME) and will keep you warm while stylish!
Old Navy also has some really awesome scarves starting around $12.50!
This is a favorite at $19.50!
Gap has also got some good finds, IF you dig (or else you'll pay a lot)... like this basic tee for $19.50... comes in multiple colors and ladies when you're pregnant it's ALL about the ruching (did i spell that right?)! Really flatters!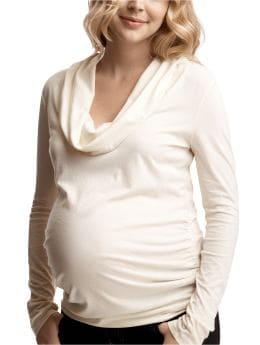 I also love this number for $29.50... can we say COMFORT!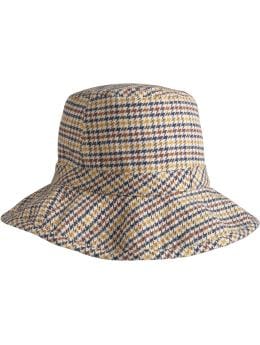 don't discount a good hat too! these are at Gap for $9.99-$12.99!
Now don't forget Target! This great boyfriend sweater for $24.99.
plus how can you not LOVE these boots from Target? $49.99!!! AWESOME! These will top off ANY fall look!
And there you have it... here are you essentials and just build from there
1.Jeans
2. Boots
3. Solid color cotton tops
4. at least one awesome scarf
5. One super cozy sweater!